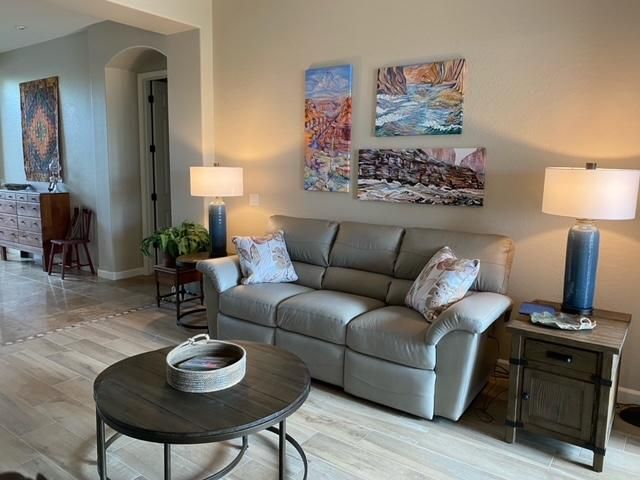 Embellishing Giclees: Paper and Canvas, Unique pieces of Art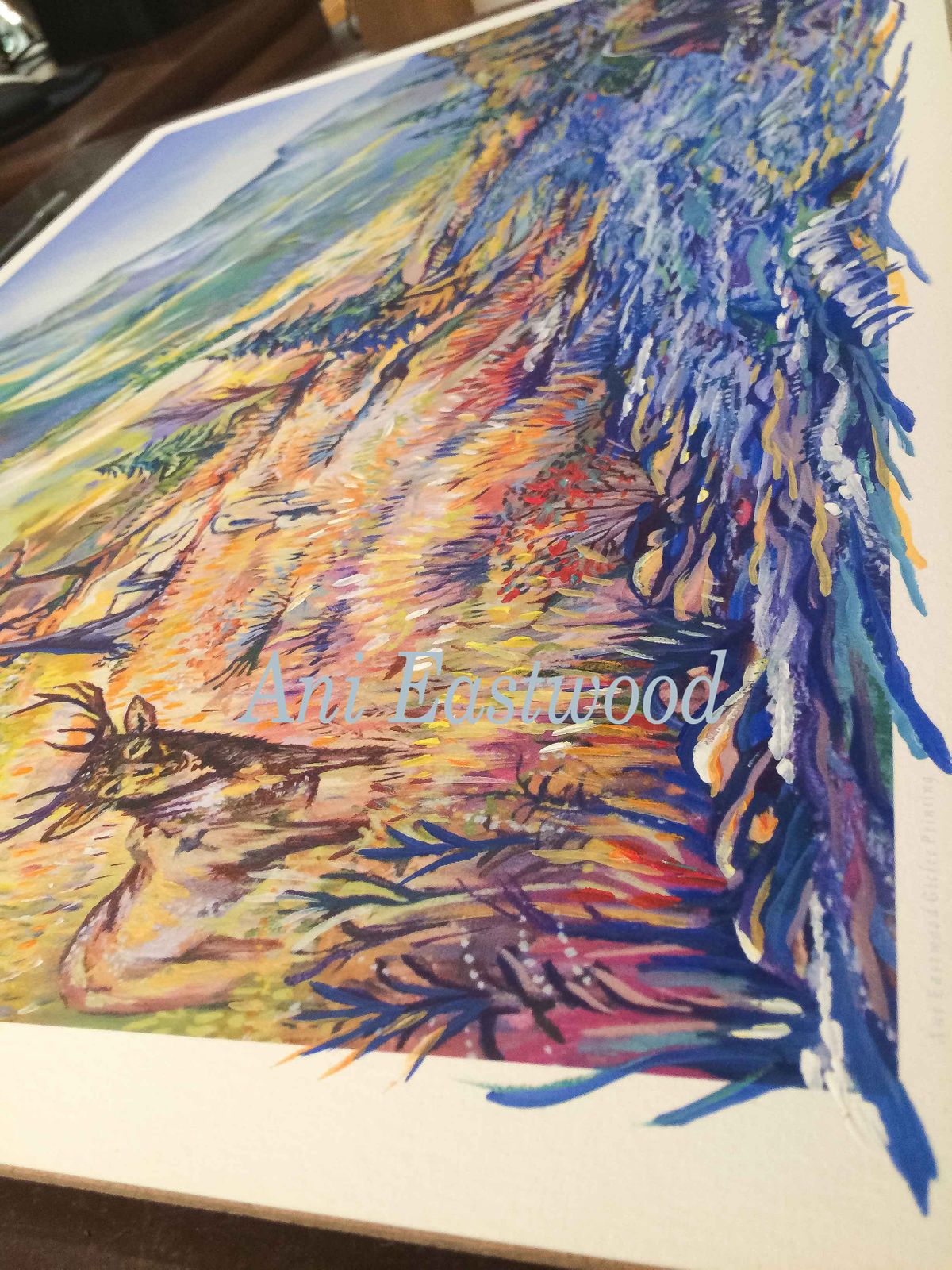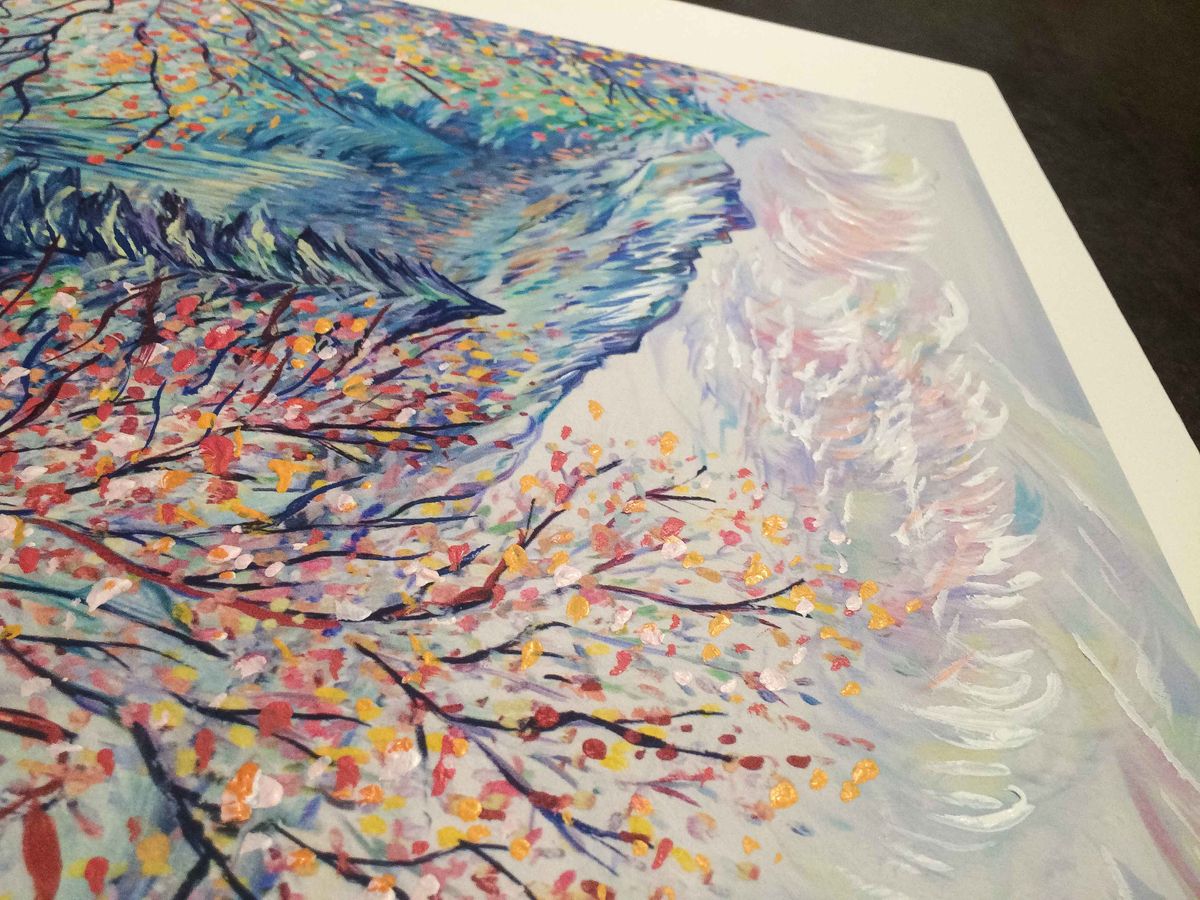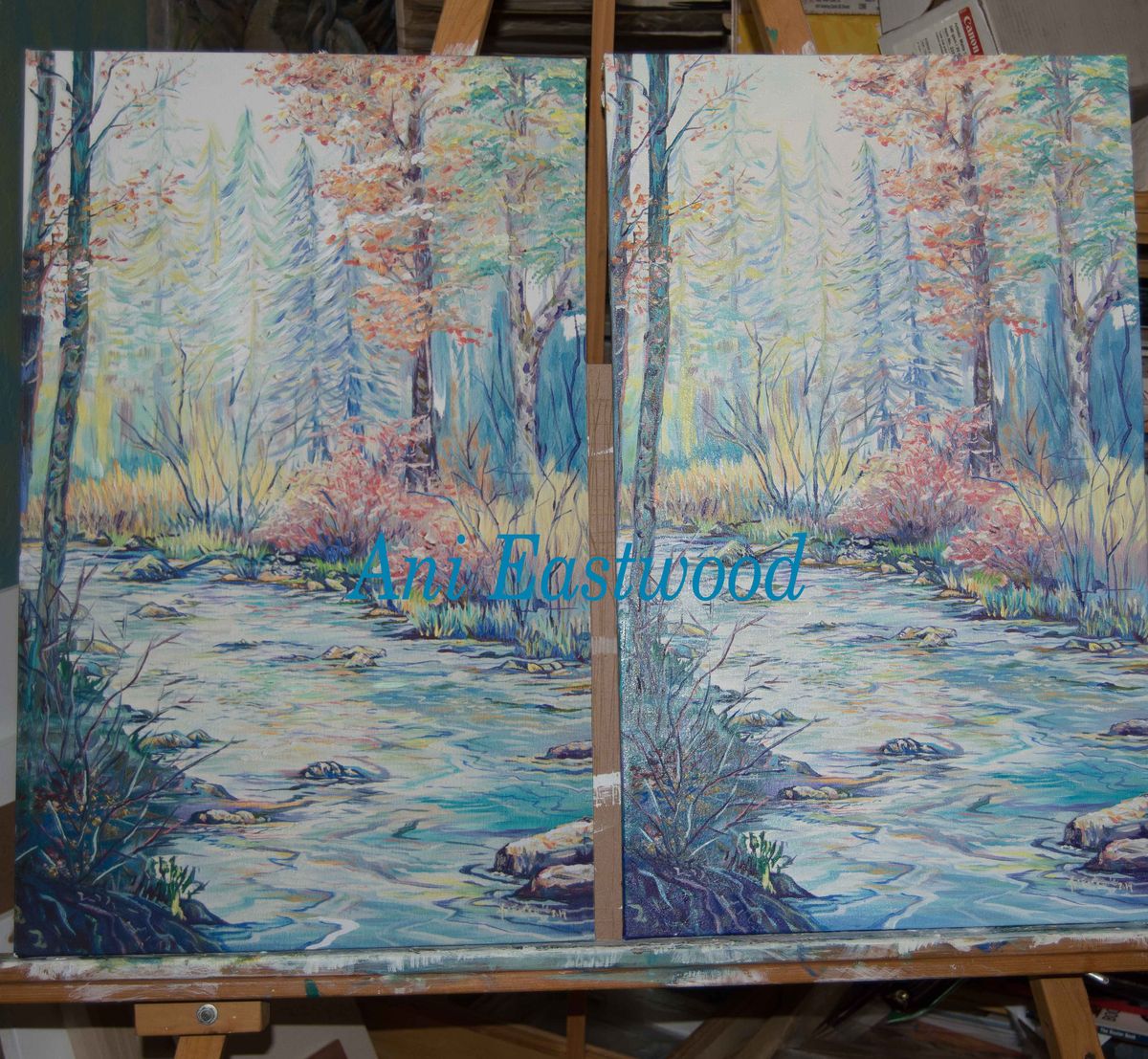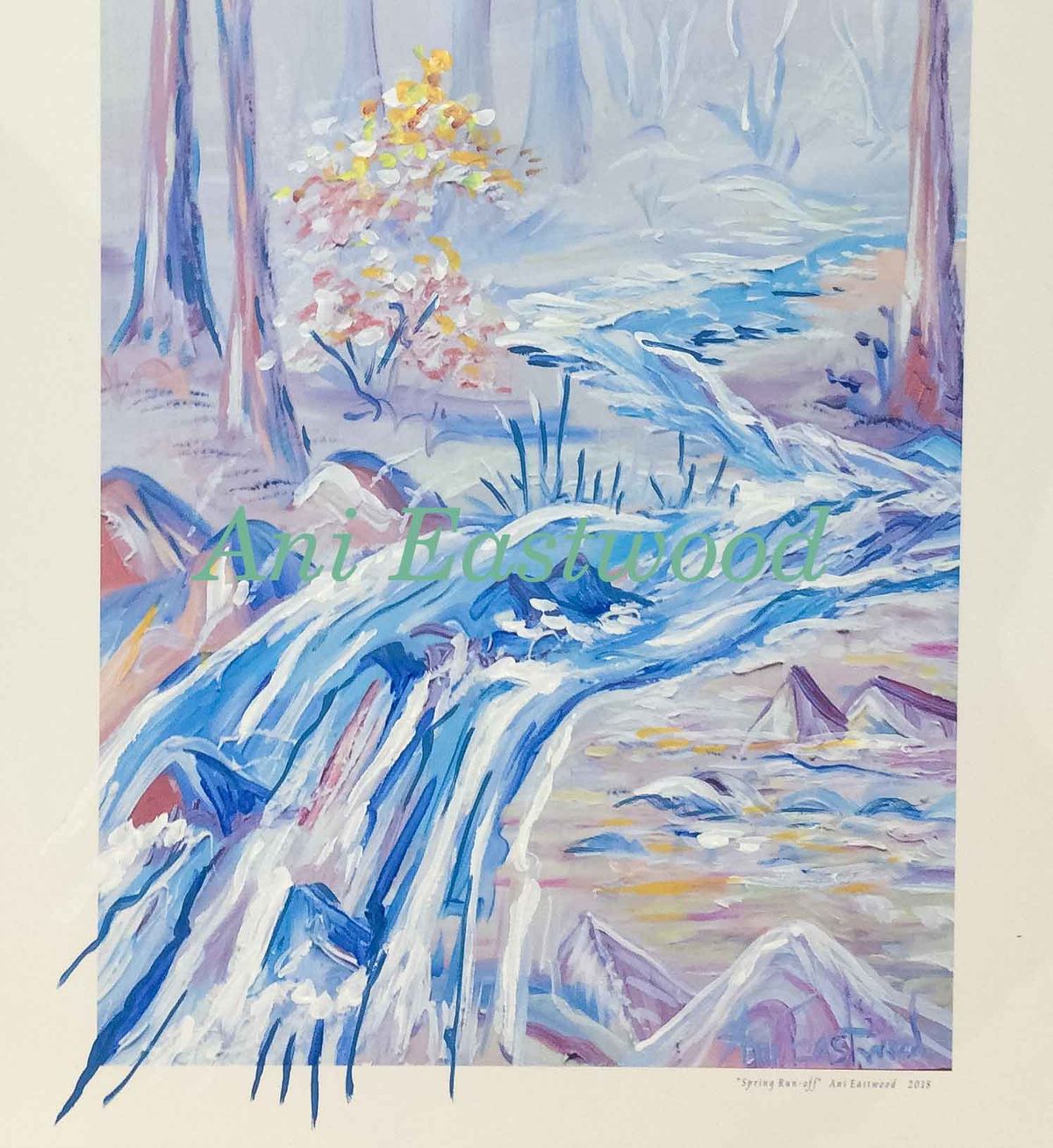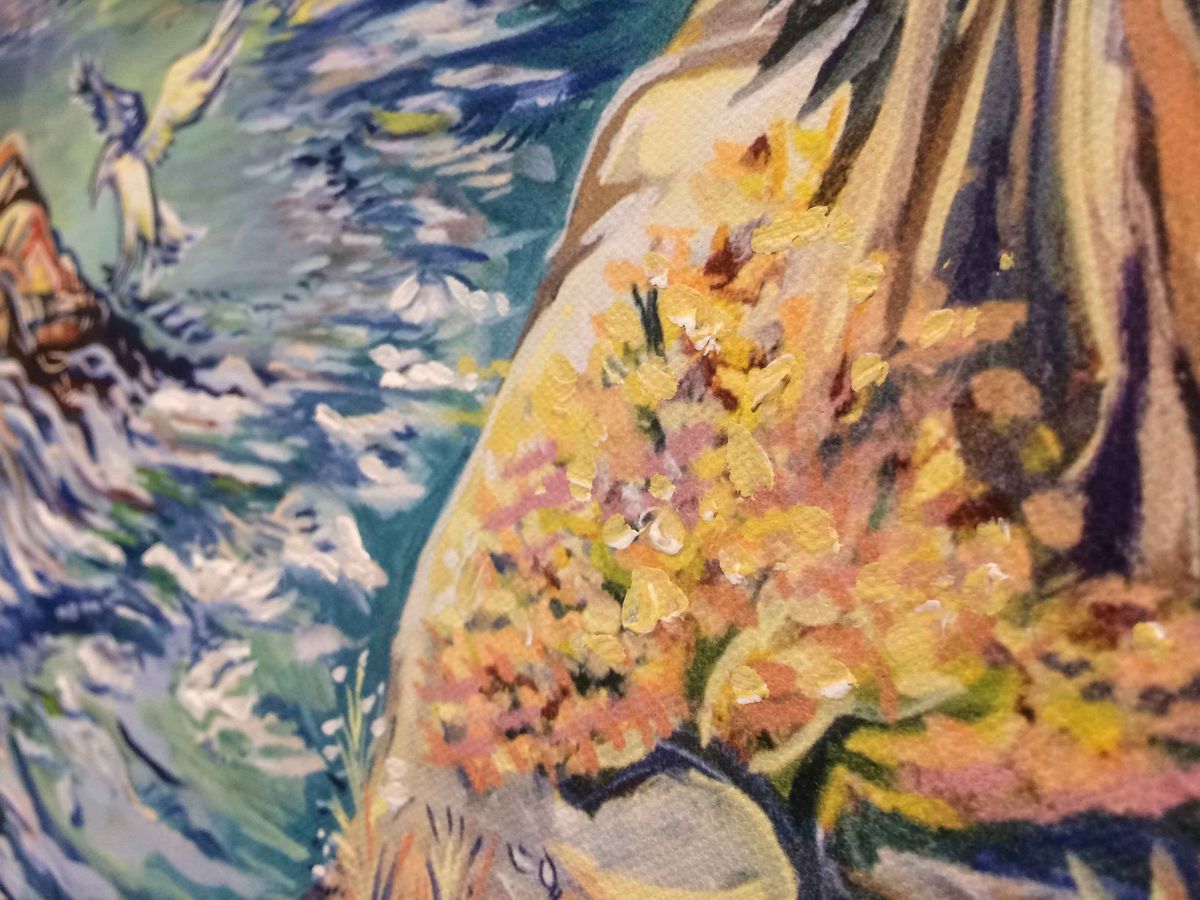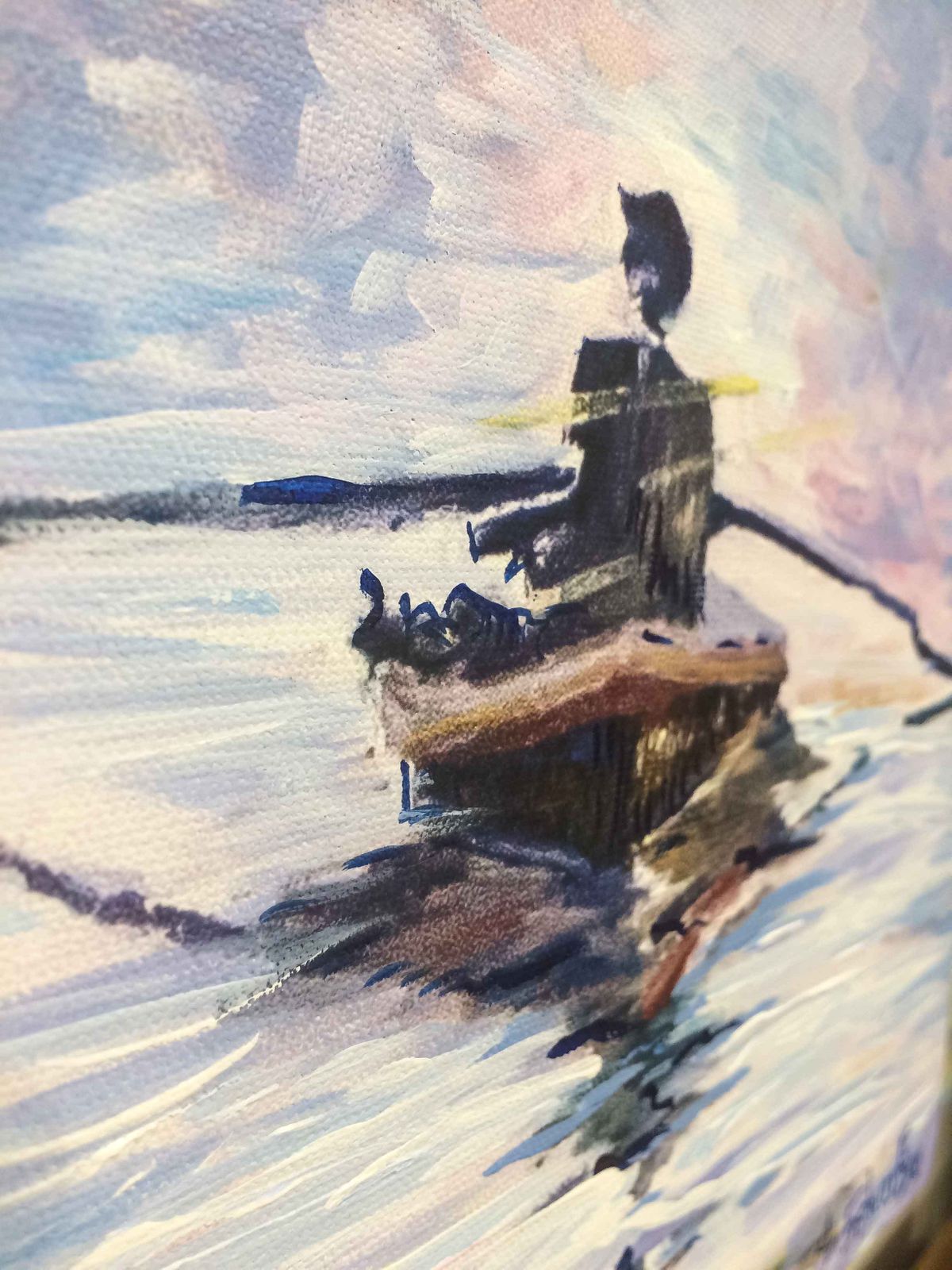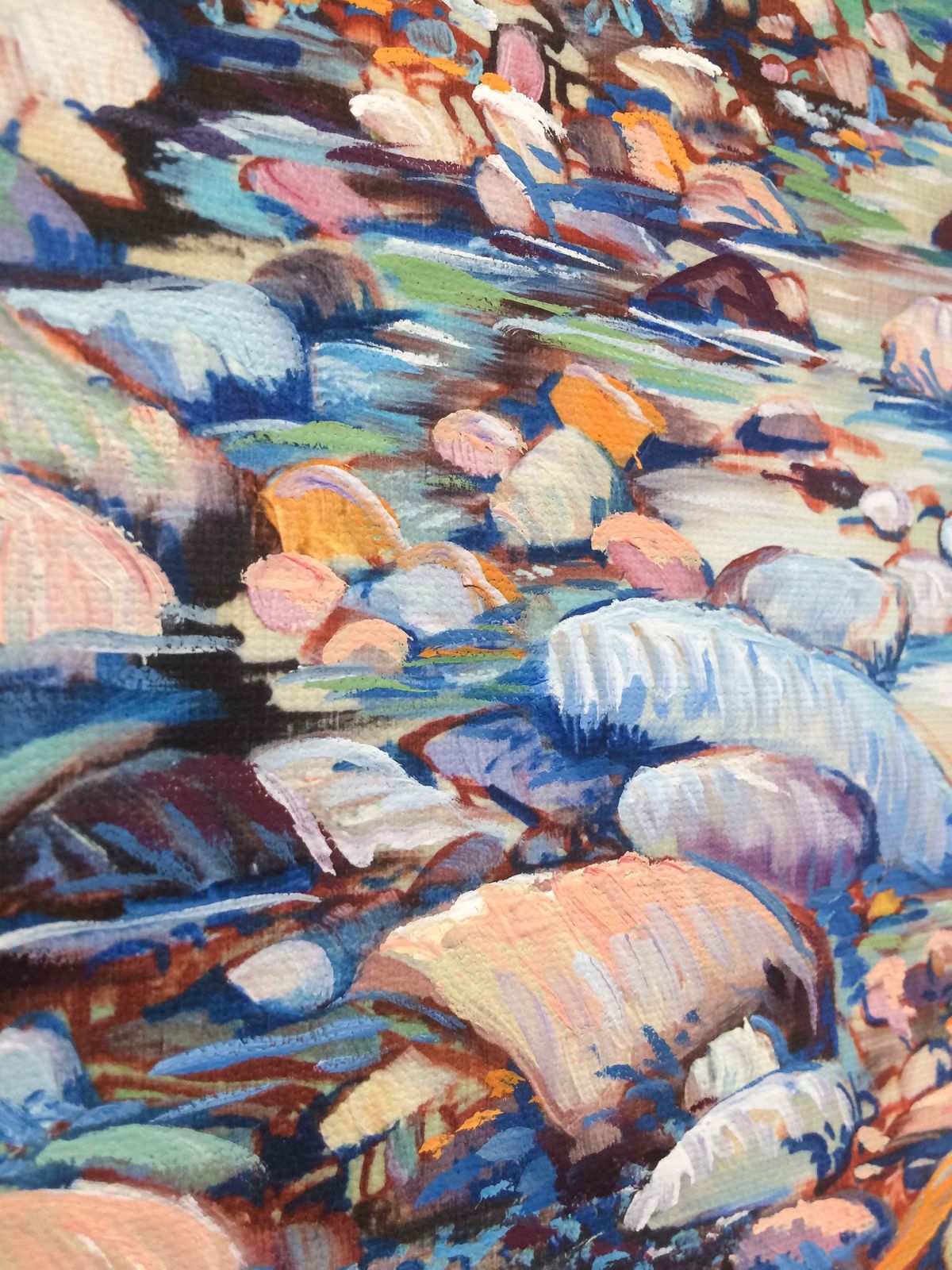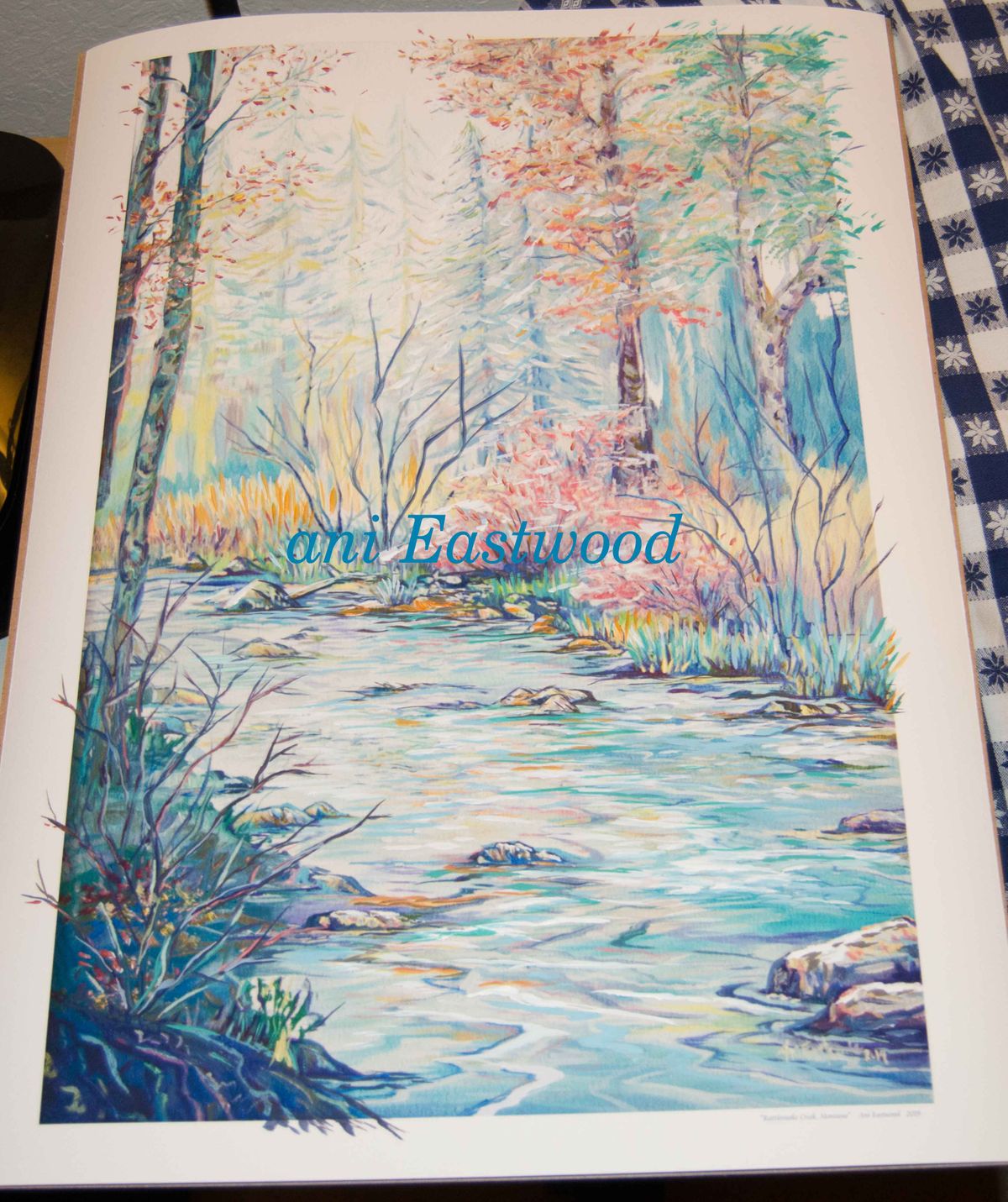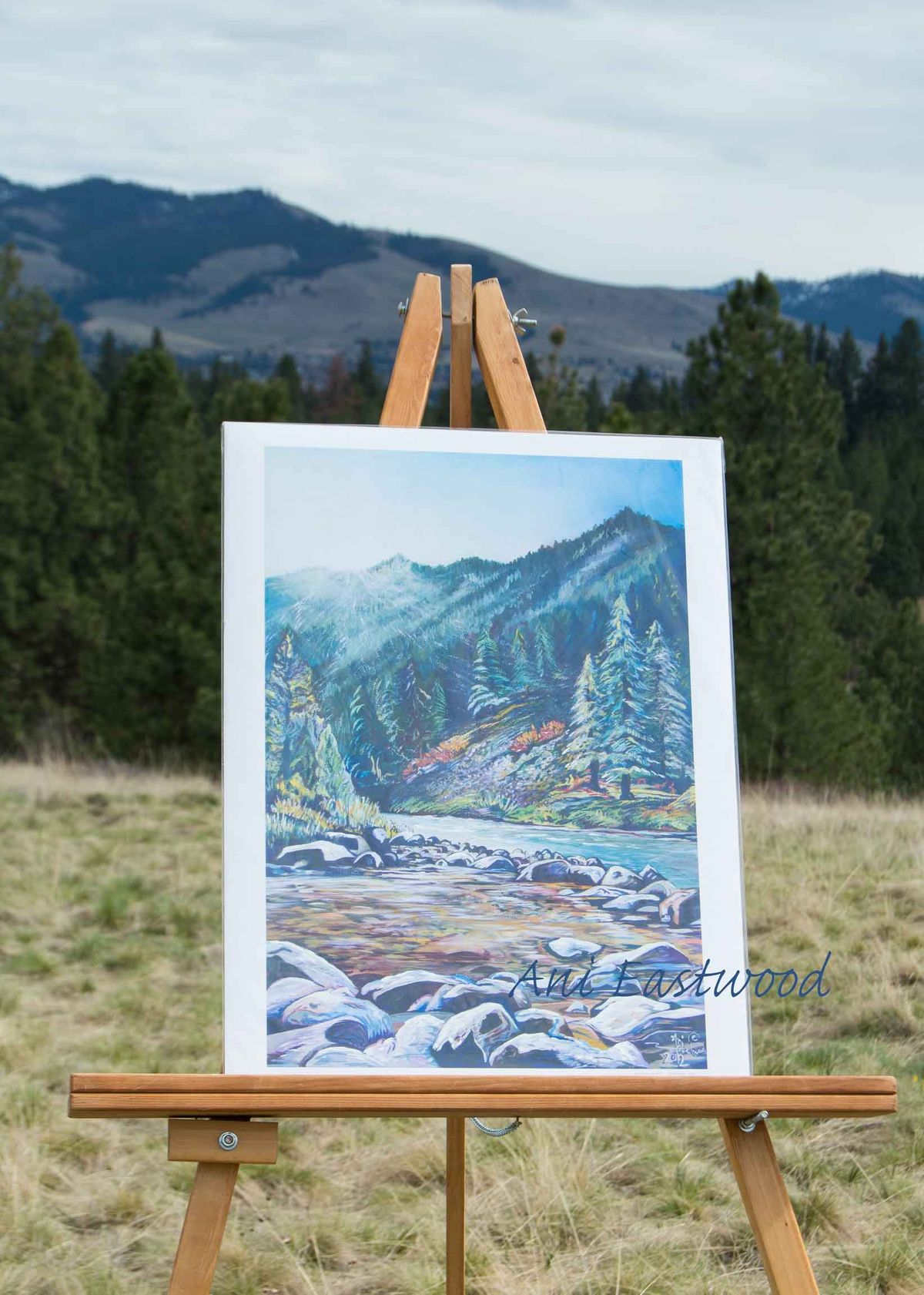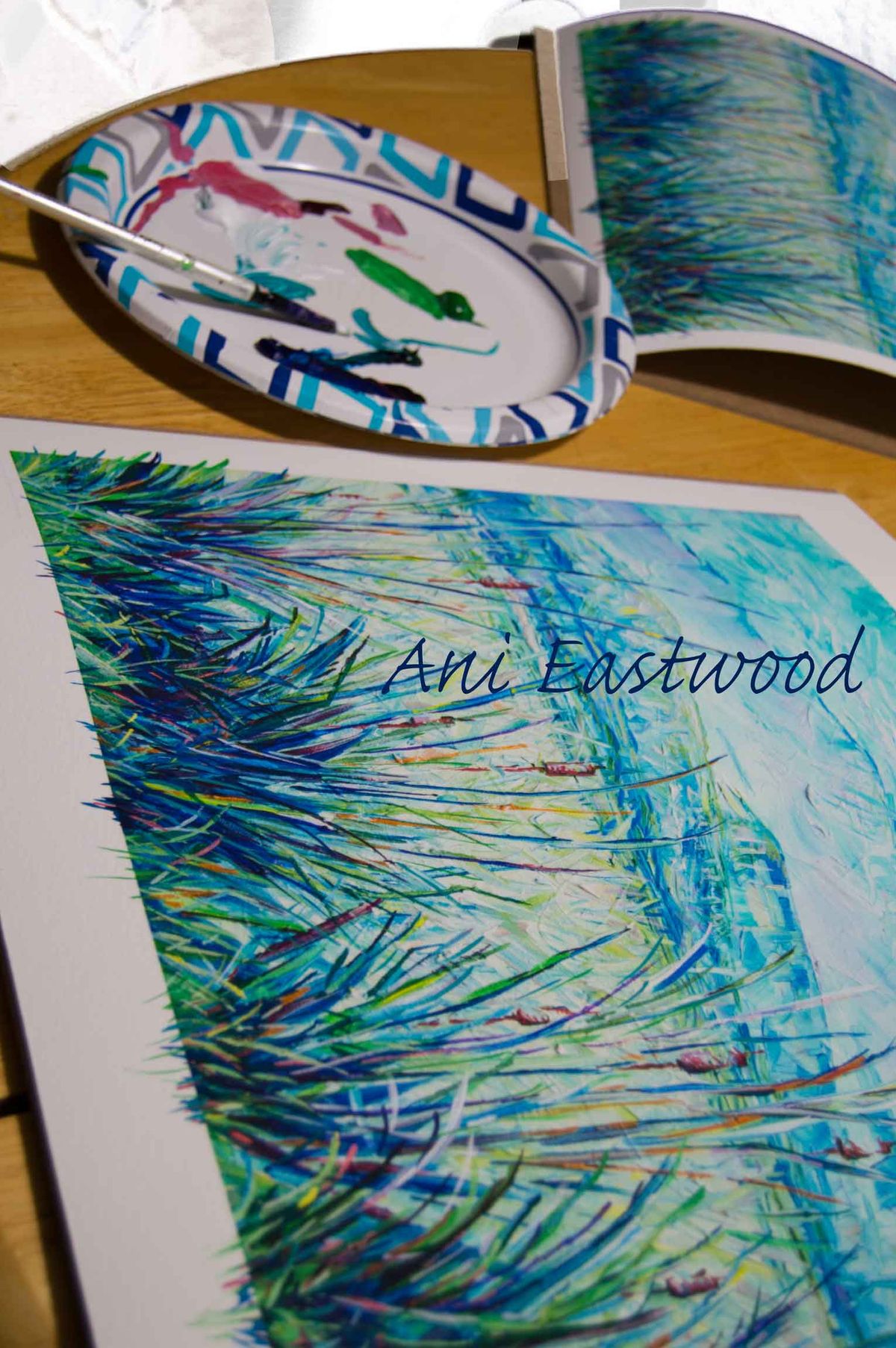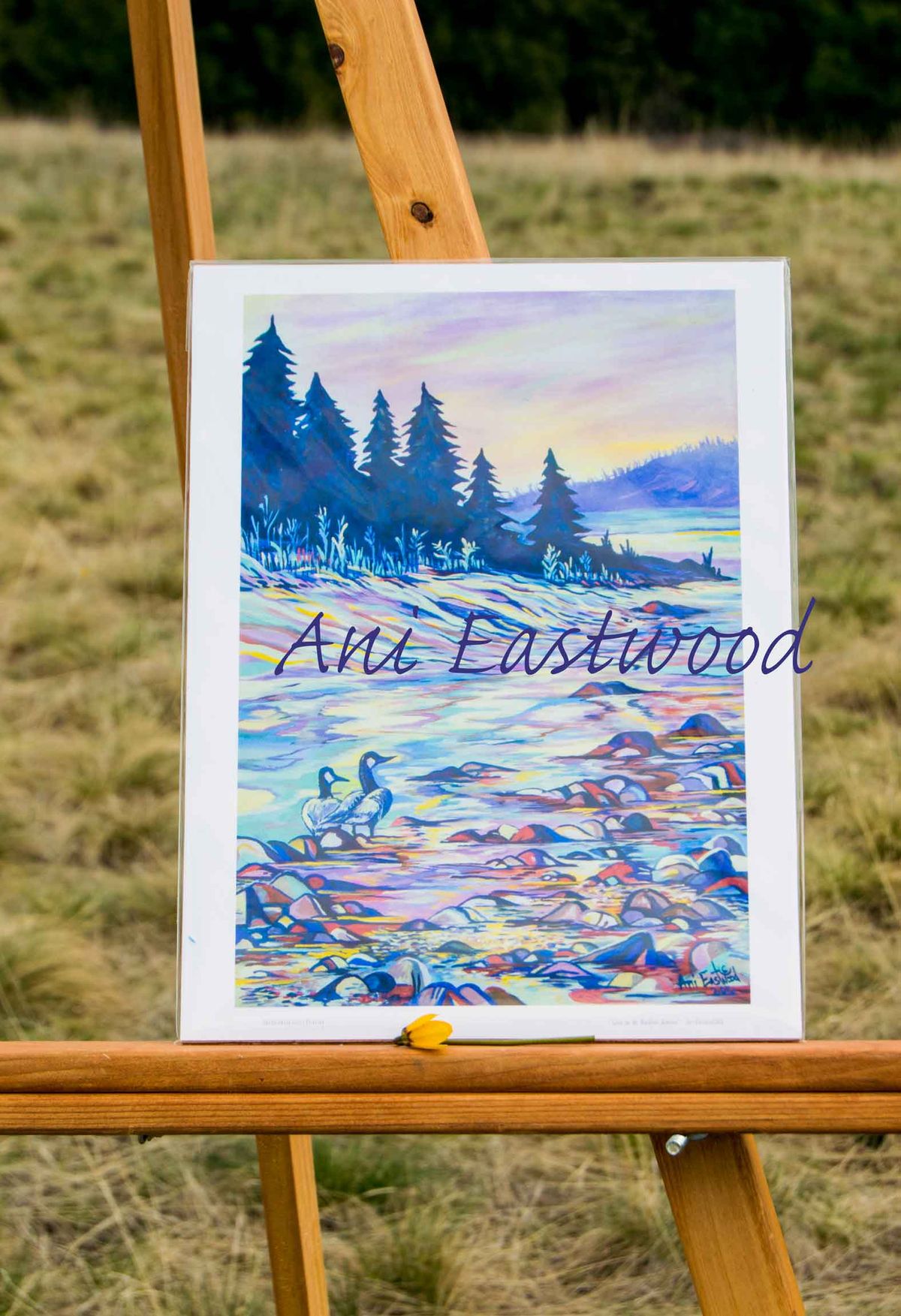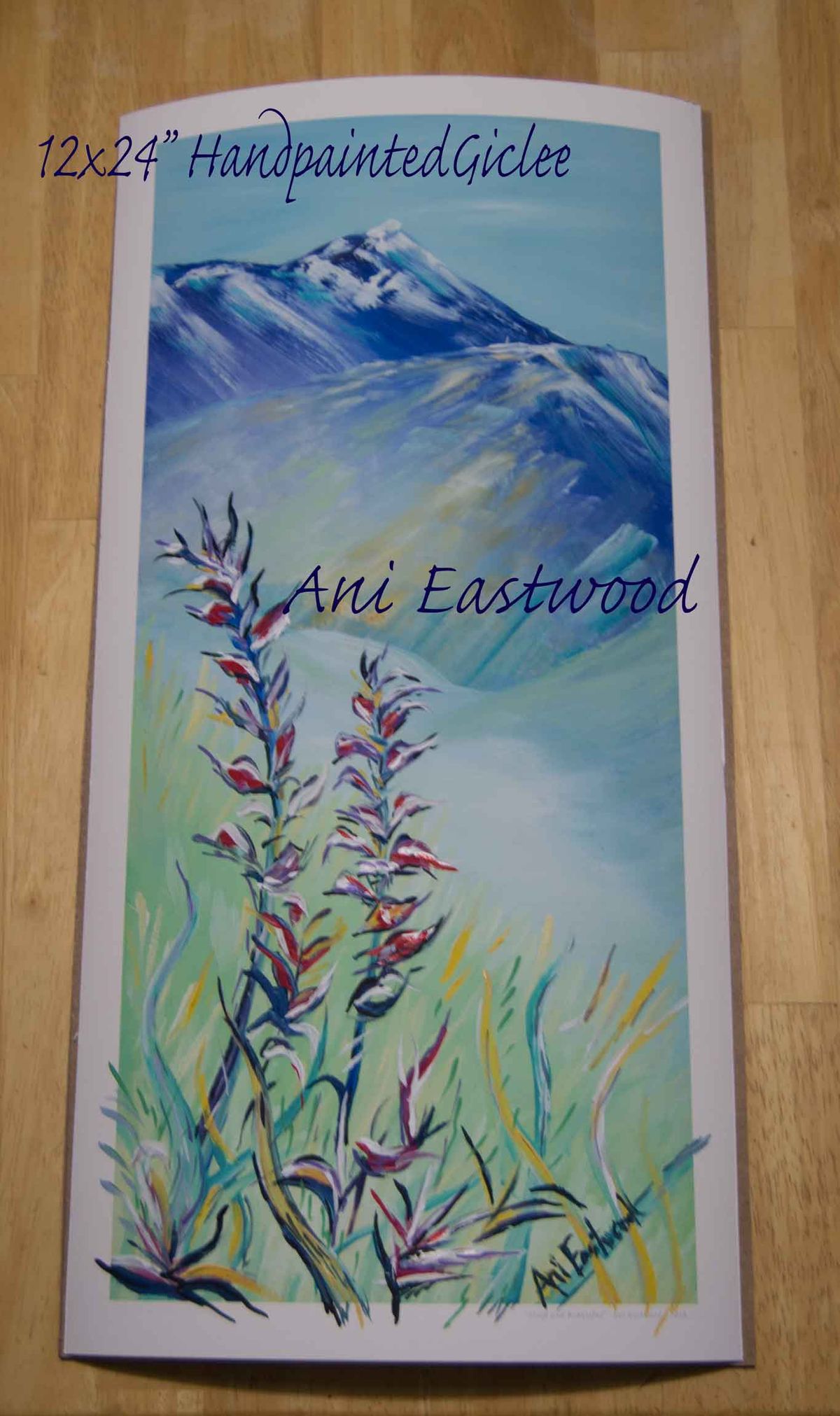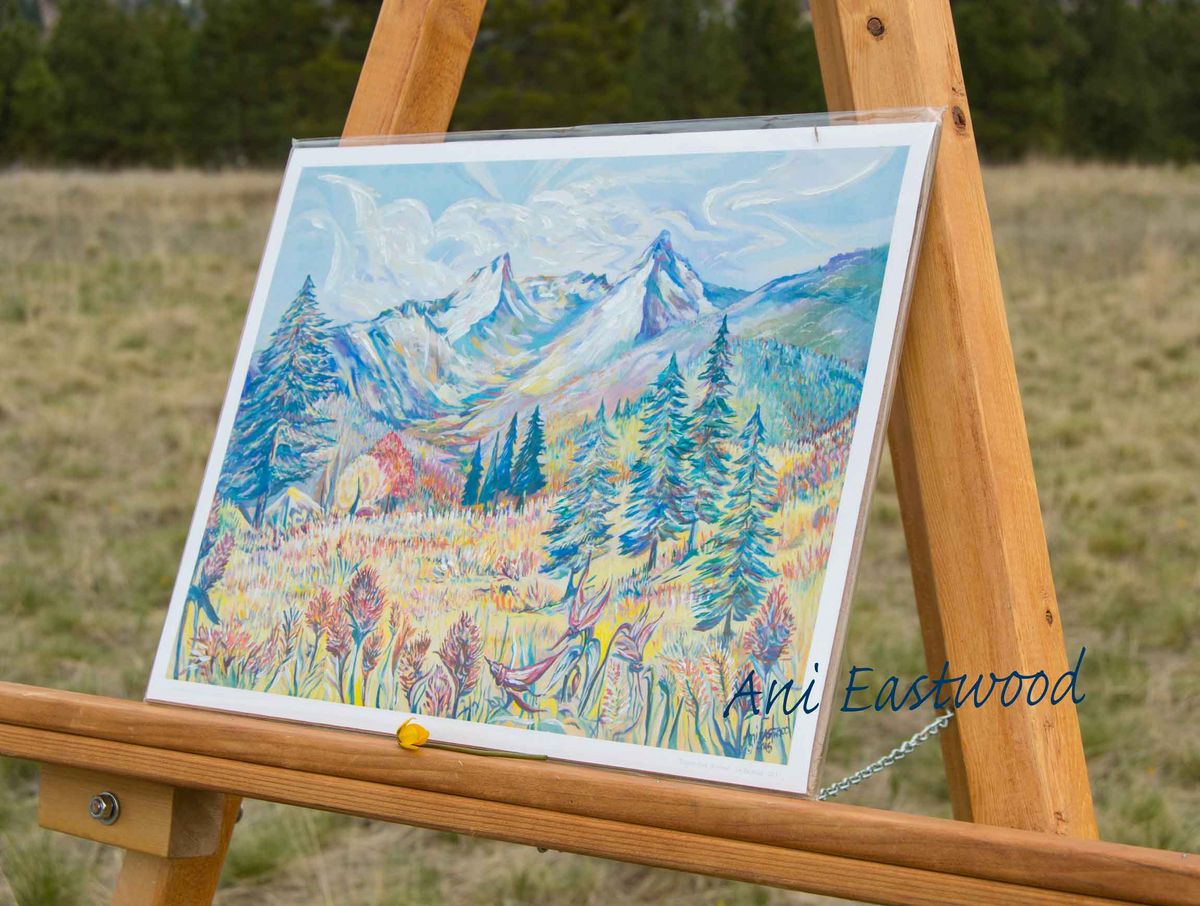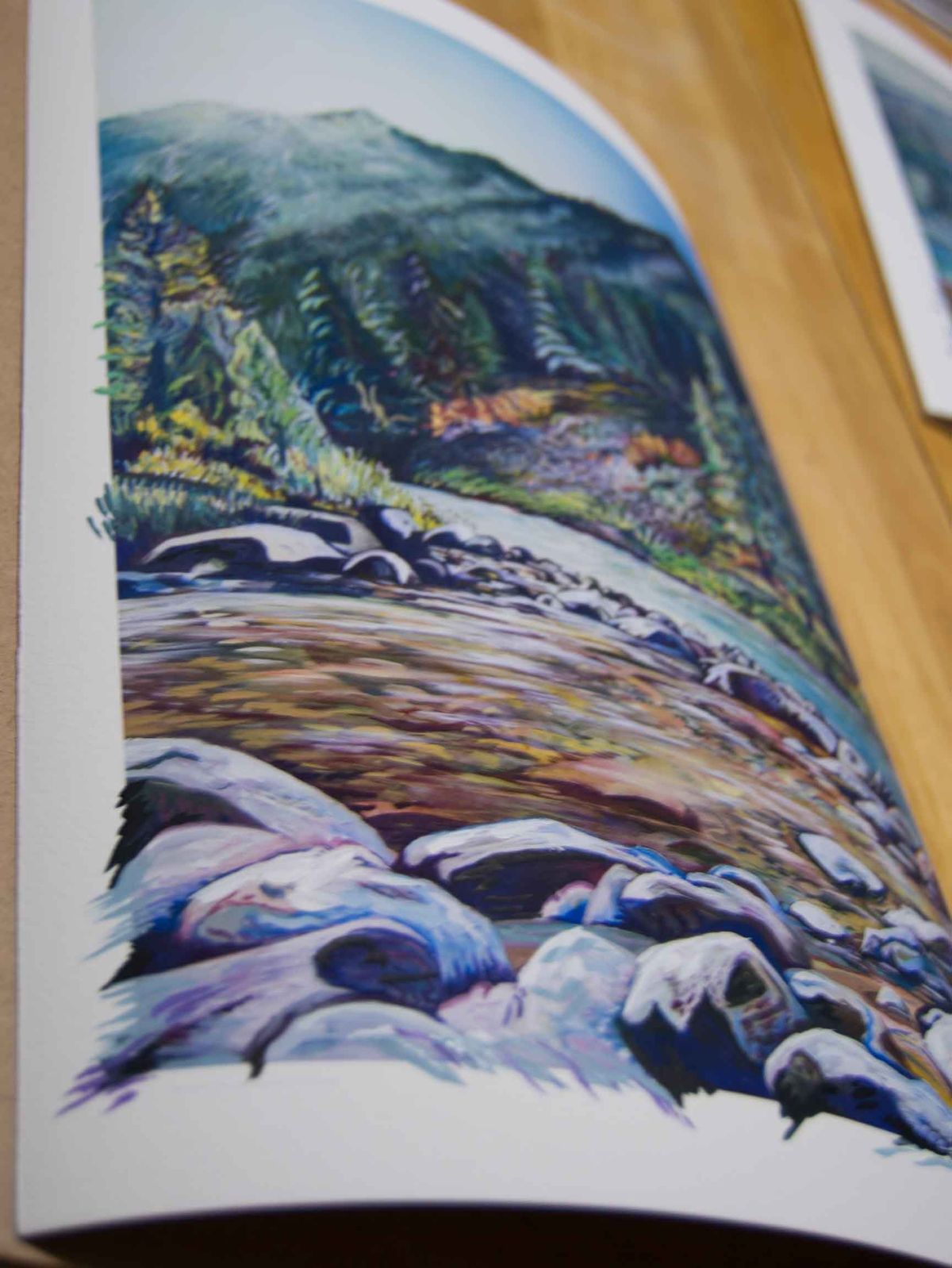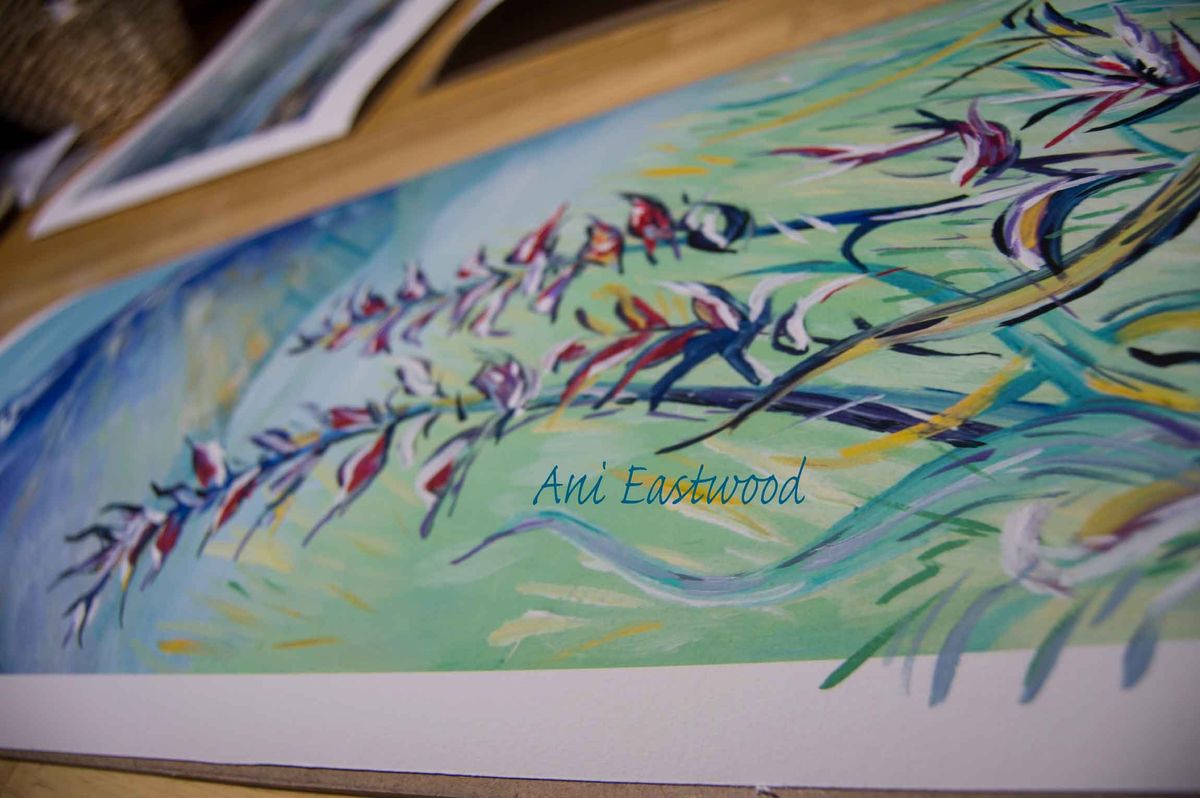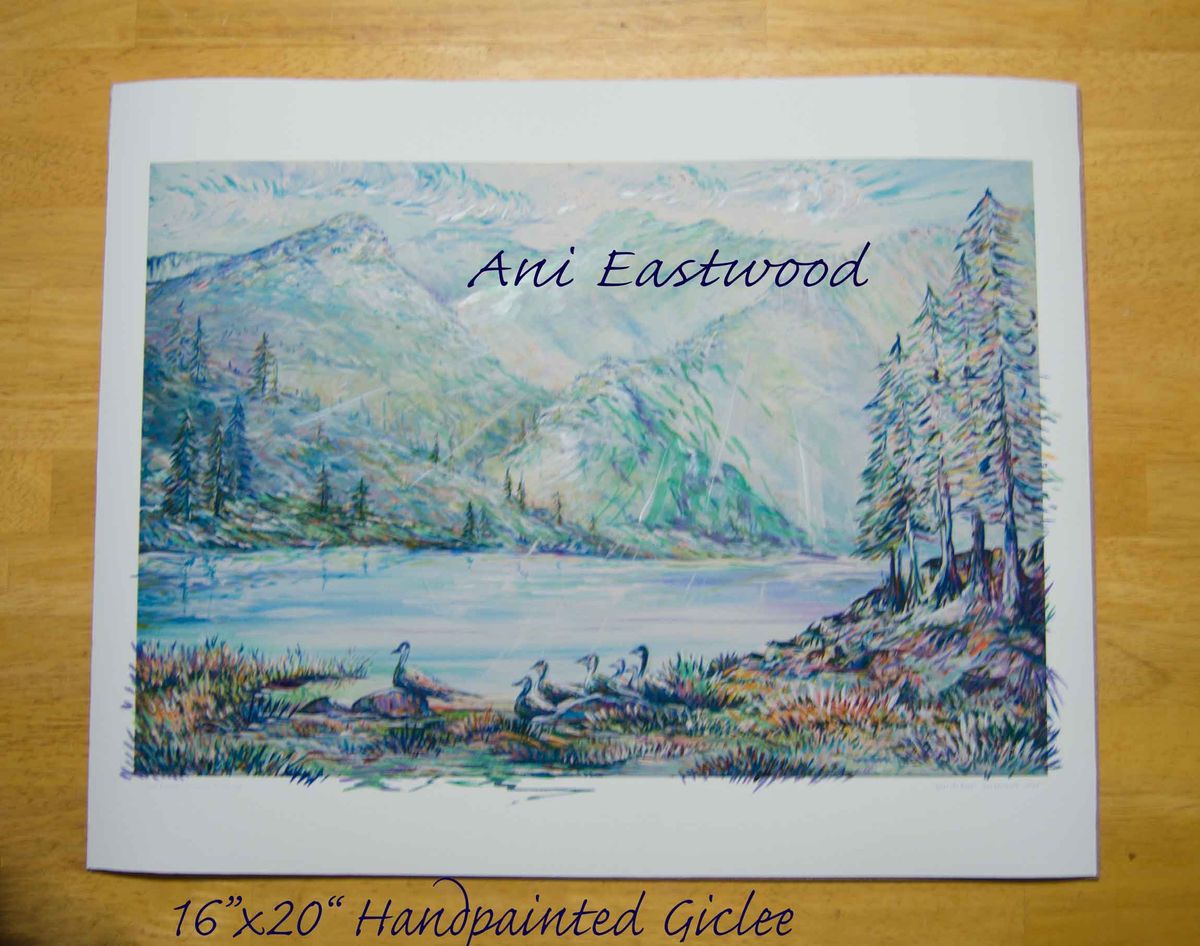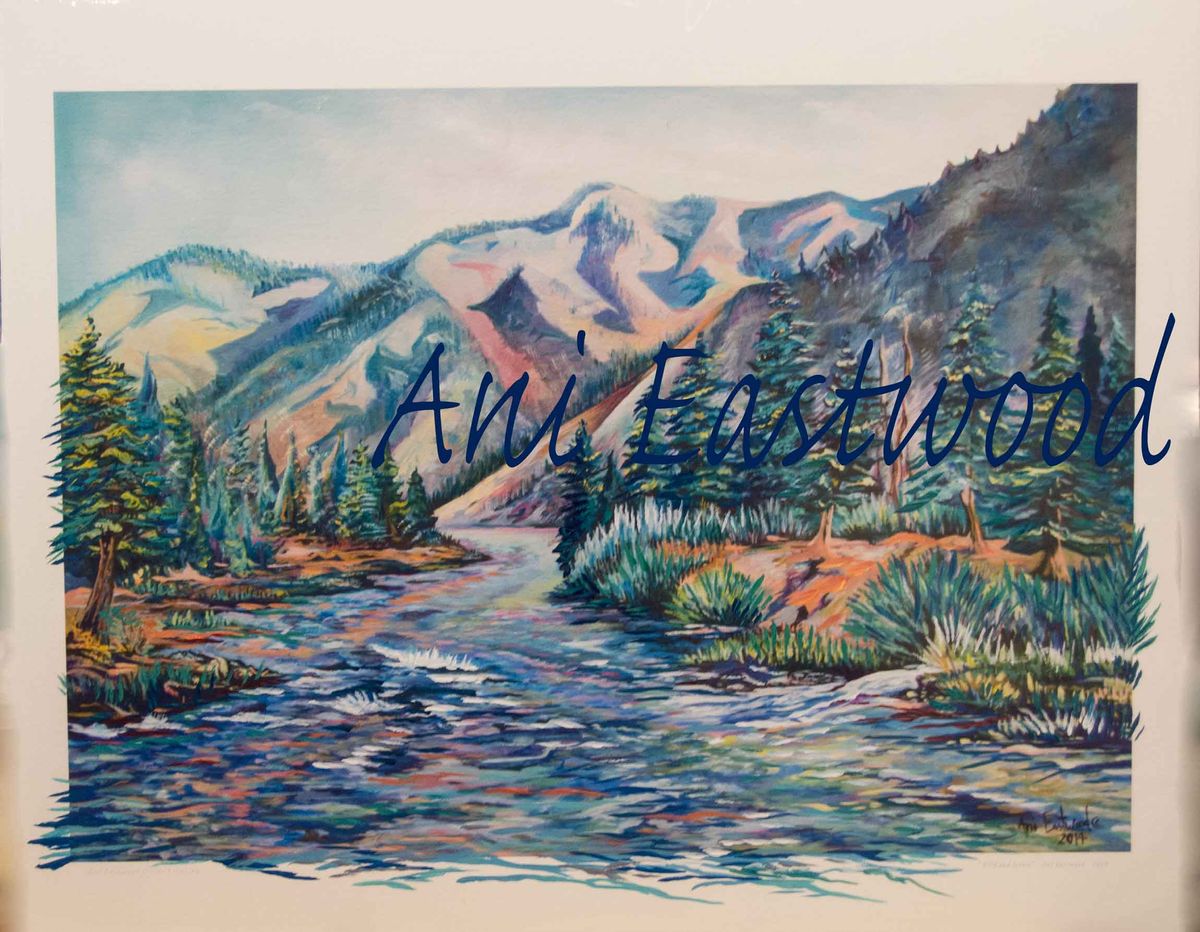 Embellishment Details
Each Giclee has been photographed, color checked and edited to be as close to the original painting as possible. When I sit down to embellish, I sit down at your piece as if it is an original painting once again. This is not a gel coat for texture or anything of that nature. It is also not trying to "correct" the print. I feel it enhances the textures in your piece, so that it mimics the original work. It also makes every reproduction a little unique.
There are certain embellishments I have grown accustomed to on particular pieces; For example I love painting the whitecaps of the white water thick on "Upset Rapid." I also like letting the Creek escape the white borders of the page on "Camp by the Creek" and "Spring Run-off."
In the images above, I have attempted to show you the wonderful texture achieved with these giclees. When a person stands next to them, I guarantee the will be able to see the paint strokes and texture I intended for the original piece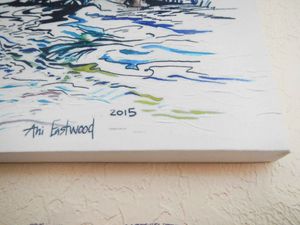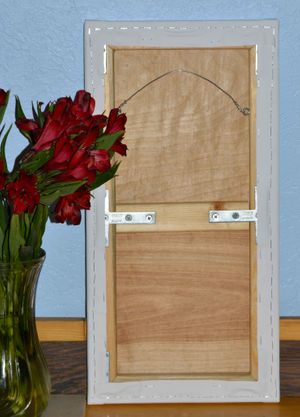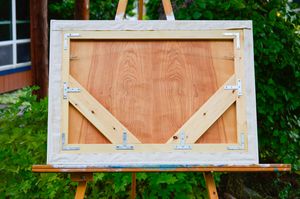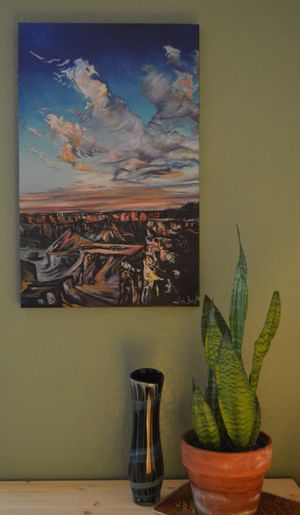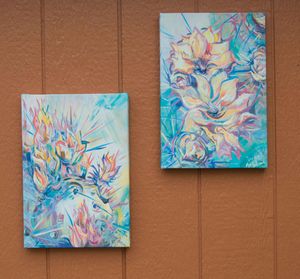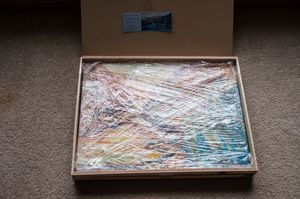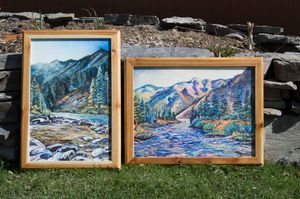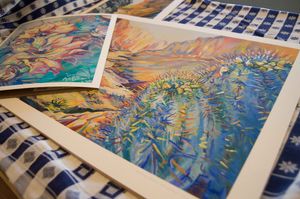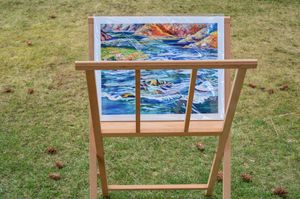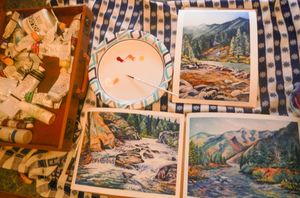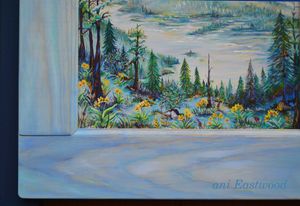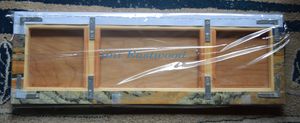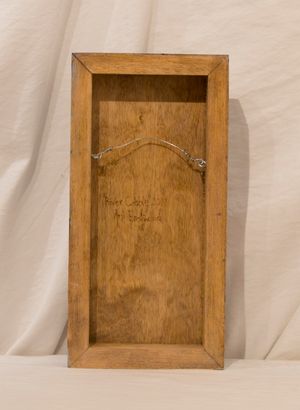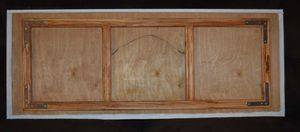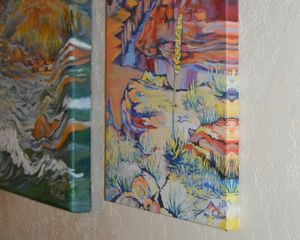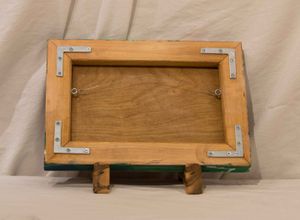 Payment and Delivery Information
I currently take orders for greeting cards, Fine Art Paper Giclees, Canvas Reproductions, and Commissions via email or phone. There are also a number of giclees and originals available for purchase via this website in my shop online and portfolio sections. If you want to find pieces for purchase online, you can find Buy It buttons on individual images in the portfolios and a wider selection of options in the Shop Online section, which is separated into portfolio categories. If you still want more details about a specific piece, what the sides and back look like etc, please don't hesitate to email or call.
I do not have my whole inventory available online and still do a ton of special order pieces fitting client's size and framing preferences. If there is something you see in the portfolios you want that is not listed online, please email or call me. There is no additional charge for special order items. I promise your work of art will satisfy you, or it can be returned, as long as it is still in new condition and is within 2 weeks of purchase.
Special Order Delivery Times:
Generally speaking, I can complete most smaller special orders in 1-2 weeks time. If there is some extra detail work, such as a routered wood/gallery wrap frame, commission work, or extra texture embellishment, I am happy to talk with you about how long your specific project might take. I always put my orders first, and try to complete them as fast as I can without compromising quality.
My website is a growing work in progress, just like my work. If there is a piece that you love I have not adequately gotten to describing yet, please contact me directly and I will be happy to get the information to you.
Note: As a giclee printer, I edit all my own work to attempt to keep my giclees as close to the original painting as possible. However, I have no control over how different people's devices and computer monitors depict things. Colors can vary on different computer monitors. from how I want to portray them in person. Rest assured. any giclee ordered has the closest likeness to the original oil I can achieve.
Payment: If it is an online item, paypal is set up for your convenience. I also accept card payments via phone, or you can mail a check or money order to my P.O box in advance. You can call in or email your orders if you are not comfortable ordering online. I will send you an order confirmation that works as a binding contract that your special order will be completed in reasonable amount of time and that payment has been received.
Return Policies: If you are not satisfied with your special order, I am happy to reimburse you when you return your giclee. Shipping costs will not be reimbursed for special orders in either direction and all returned items have to be in original /new condition for a refund. Items must be returned in two weeks after the date the shipment was received.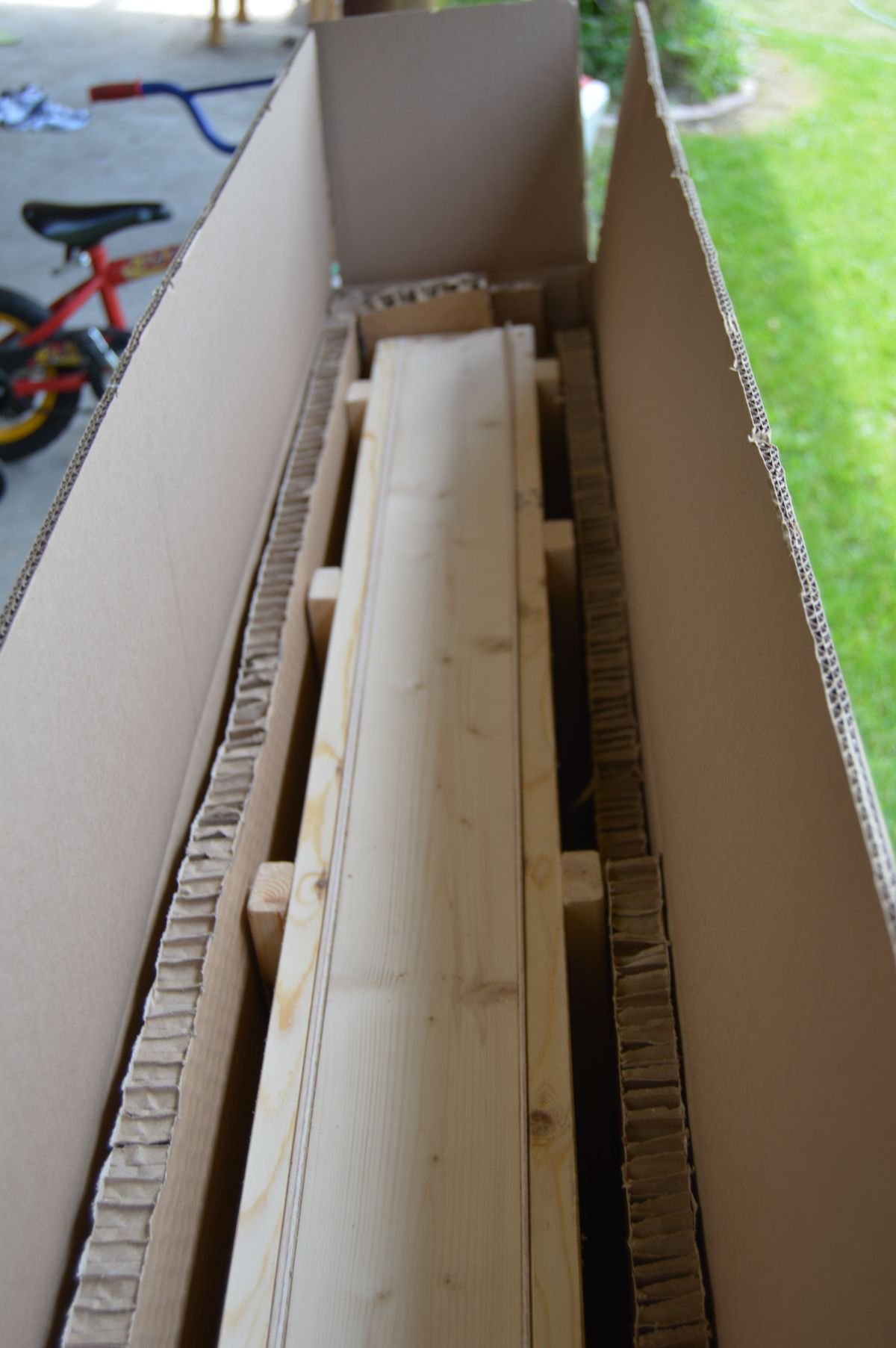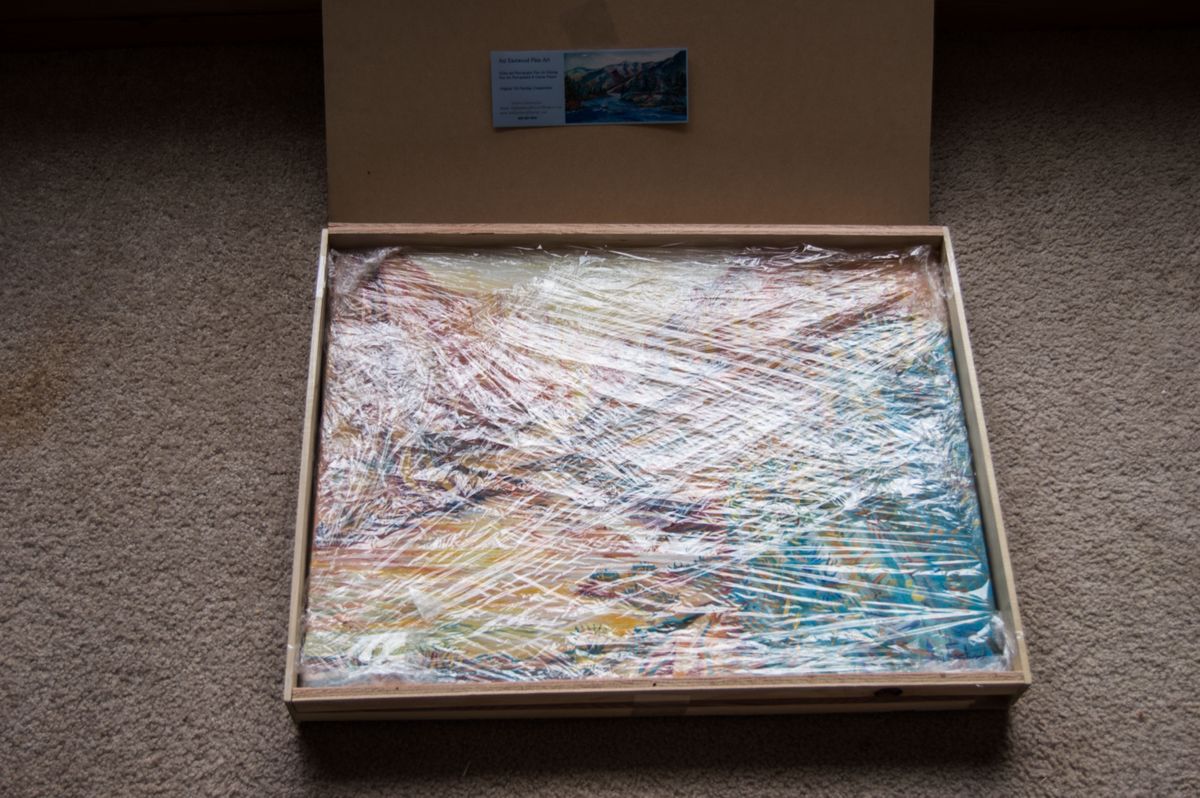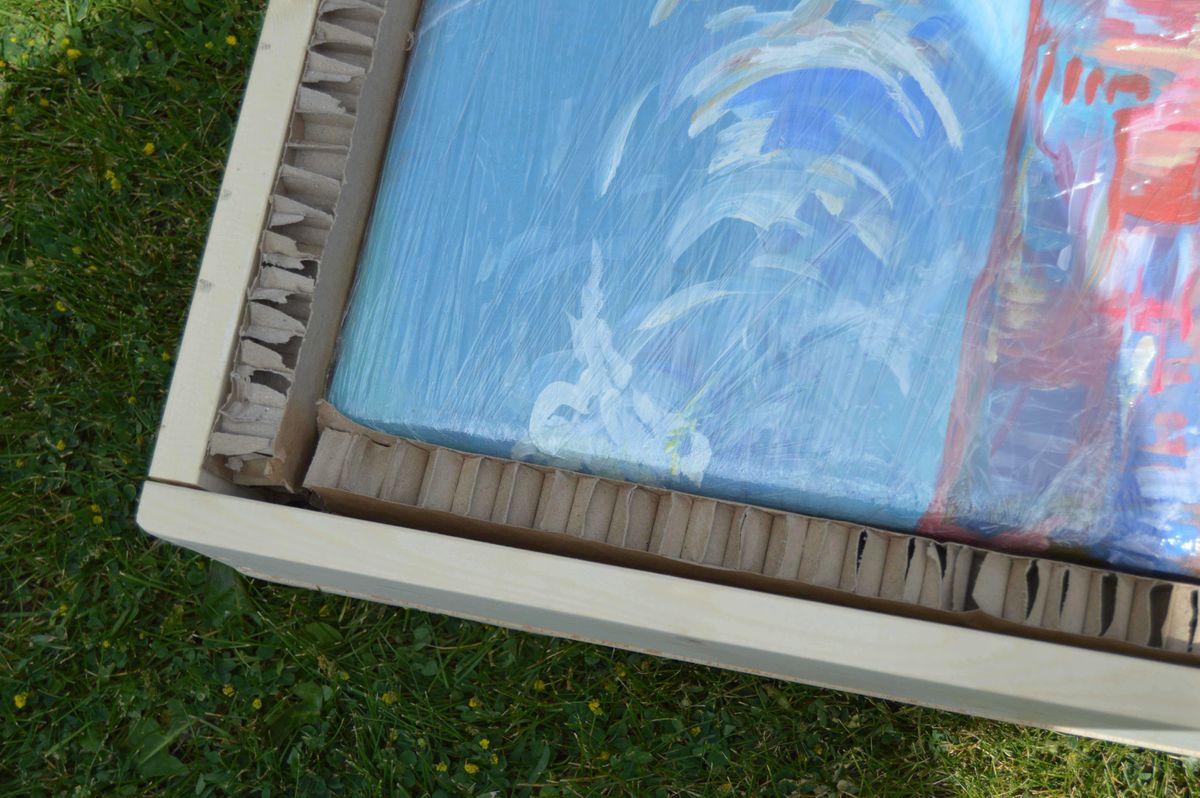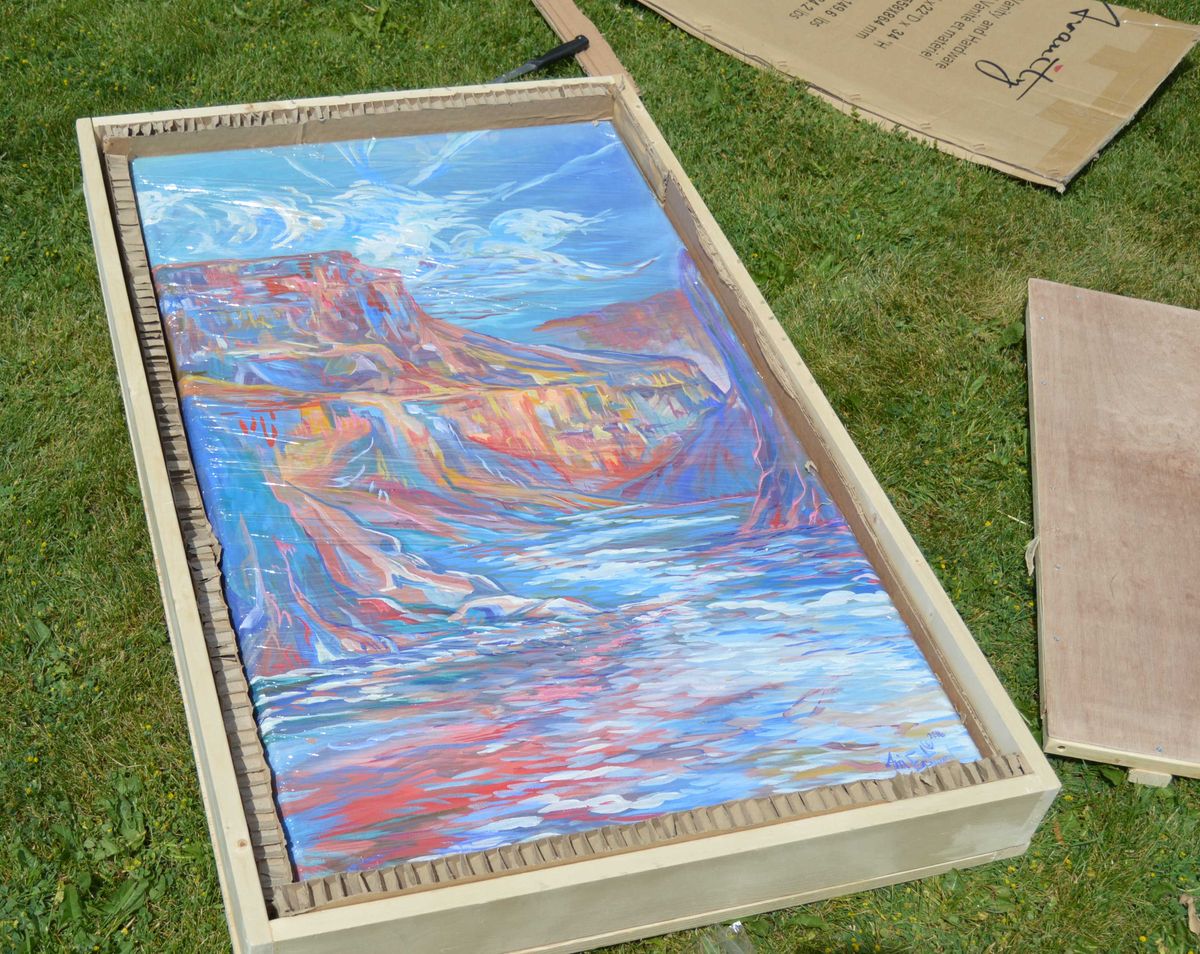 Shipment
Shipment is always a concern with artwork, which is why I have learned to take exceptional precaution over the years. The wood backing on limited edition canvas pieces helps tremendously in protecting these works in transport. If a piece requires it, I also build a simple wood case to ensure safe arrival.
All packages are insured for their full price and packaged to the specifications of the postal service. If there are any issues with damage to your order from shipping, I will work with you to get you a quality giclee.
Much More available for Sale Online at The Artists' Shop Online Store