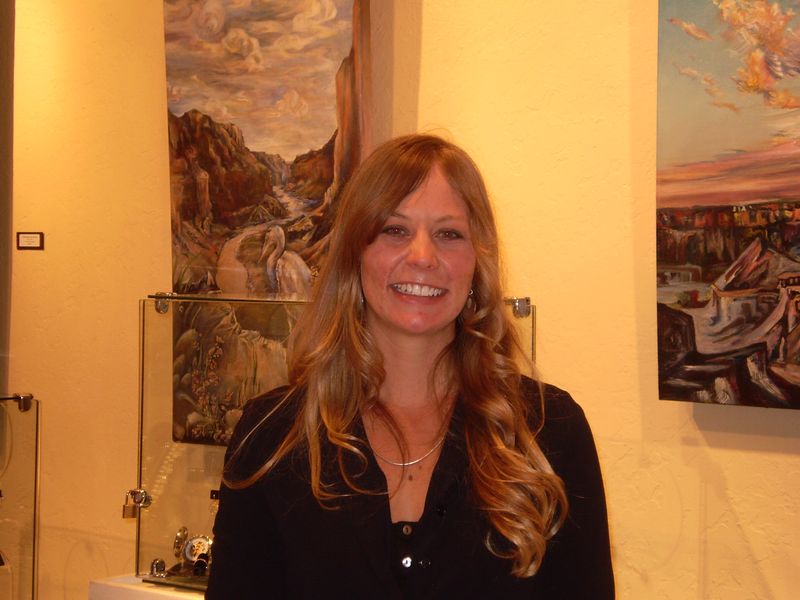 I have been passionate about painting, drawing, original artwork and nature since my early childhood in Missoula, Montana. I can never really remember a time in my life where I was not drawing and painting. After learning how to build canvas stretcher bars at age 15, I was hooked. I created some of my first large oils and was represented by my first gallery at 19, I began my life long consuming passion of creating paintings of the outdoor places close to my heart where I have worked and traveled in order to share the serenity of the wilderness with everyone.
In college I consistently dabbled in various art classes and apprenticeships while getting my feet firmly planted in the craft of woodworking managing the woodshop in the Art Department at the University of Montana. I just followed my inspiration into learning more and more aspects of the art business from photography and woodworking, to printing and photoshop editing.
I started creating artwork for sale through trial and error in Arizona while pursuing another river guiding passion to pay the bills from 2009-2016. After a river guiding career of 13 years in Grand Canyon and focusing on trying to sell my artwork door to door in the southwest and Grand Canyon area, I settled back into my original home in Missoula Montana to have my children Blake and Della and paint my original Montana home. I slowly gained experience photographing my own work and learning the craft and technical process of giclee printing. It took years to feel I was getting the prints I always wanted to create of my own work, and I started offering my printing services to other photographers and painters in 2012 in Montana.
I believe a life is fuller and more rewarding when it is spent pursuing what you love and putting your whole heart into your work to create the best work you are capable of.
I currently run a giclee printing service for Montana and other areas for photographers and fine artists, as well as pursue my own professional art career. Large format Digital printing allows artists to market their work by making an affordable replica of the highest quality of the original painting, photograph or drawing they painstakingly created, potentially over many months or even years. I offer a variety of canvas and fine art paper prints as well as build a variety of stretchers and frames for these pieces. Everything is handcrafted from start to finish with time devoted to editing and details. There are no shortcuts with the real thing! Please see the giclee sections for more information
I would be happy to work with you on your future project.
Please Feel Free to contact me
AniEastwoodFineArt@yahoo.com
1-406-273-8489
Much More available for Sale Online at The Artists' Shop Online Store